FAQ for Dogs & Puppies


I am in the unique position to be in a job that makes Family Members.

You have no idea how much joy this gives me.

Being in this spot I want to help ensure the pups I give a loving, careful and nurturing start to, have all the best in the world.

I can't be there for all of them, but I can share information with future dog parents of my pups, and other pups as well. 

My hope is that you find this info useful and learn from it.

My thoughts are not the be all and end all.  It is just what I have found out doing this for many years.

I want all pets to live long, healthy lives.  I am a committed lover of animals, all of them, not just dogs. 

What has struck me is that many people simply don't know any other way, and treat animals like their parents did or how they are told to by vets or others.

My intent is to share what I have learned and

MOST IMPORTANT

Make you question what you are told and seek your own knowledge, a little better armed.

Enjoy my site and what I have on this page, with my warmest welcome.

Jill and the crew at Jillfarmspringers.com




  P.S.   This is a work in progress!  Started February 25th, 2015

 I will be adding things as time goes on. 

If you have info that you think might interest myself or others, please do email me and let me know.  

Enjoy!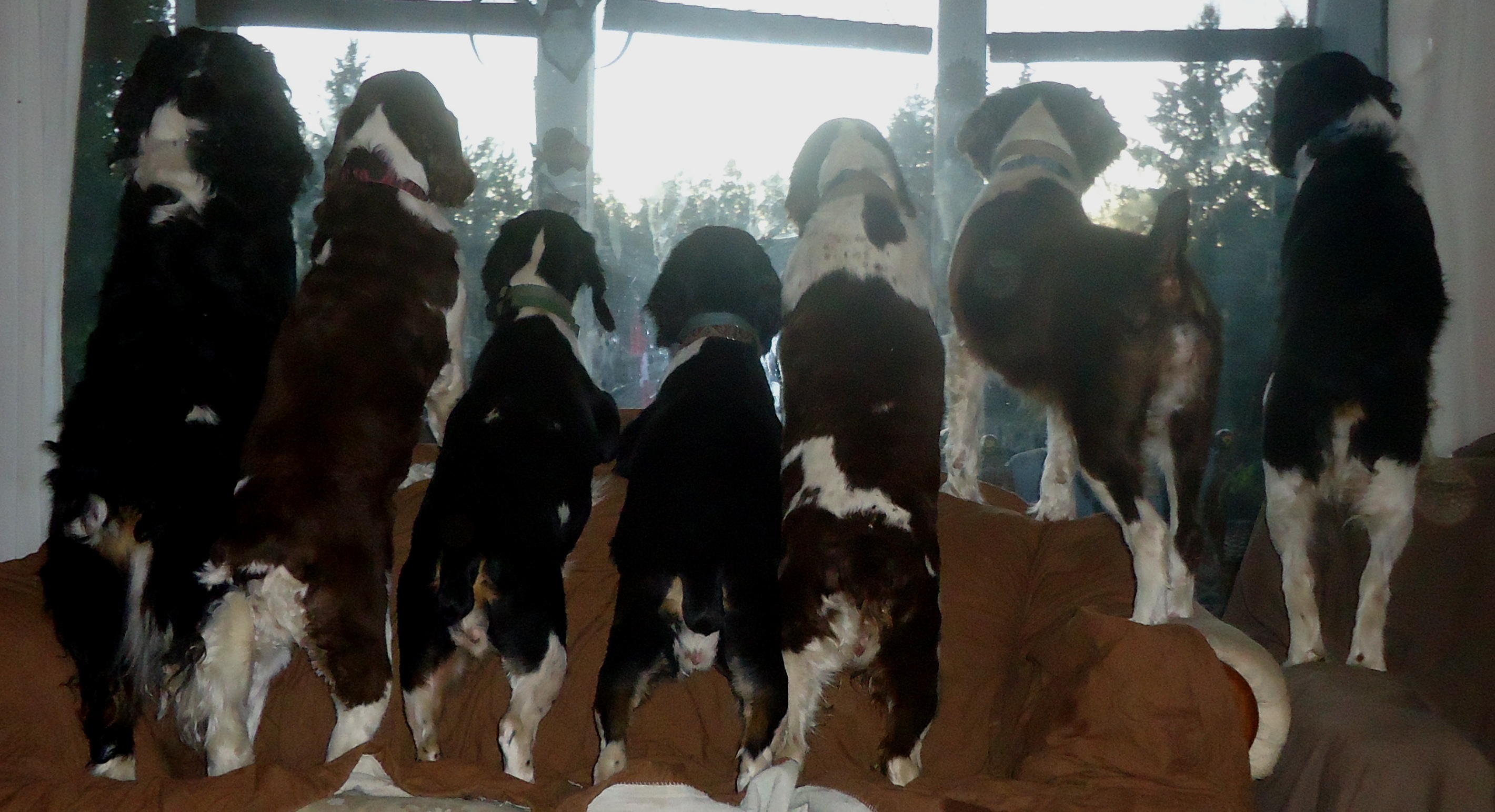 Veterinarians

One thing you will know if you have met me in person is that I can talk about dogs for hours....days even.

And about my crew for weeks!   It is my favorite subject. 

So is their health and wellbeing. 

I always choose to be the least invasive and minimal with most treatments.  There is a place and time for this, of course.

Most often a healthy animal will heal quicker than you can believe.  I am very blessed with extremely healthy dogs. 

But I try to help where I can.  I choose the holistic approach to pet meds...over the counter that is.  For miner things. 

I am not a vet nor do I know better than a vet, but these too have a range of thoughts on things.   

Your vet is a critical ingredient for a pet's long life.

Don't go for the vet that has a price for everything and insists on this, or else.  They are lining their pockets and in this field for the money.

Choose the vet that is open and aware of new research, new ways to treat that are not harmful or costly...this is rare, but there are many now out there.

Your vet is always your first line of defence and can be a resource beyond measure. 

Interview your vet.  Just like you are hiring them for a job, as you are. 

You are hiring them and all their staff to take care of your pet like you would, with love and care for your friends long range health.

This is so important. 



What I have found

Again and again lately I have heard about dogs dying from cancer, diabetes, cushings, heart probs out of the blue, and on and on the list goes, , just like people are. 

It breaks your heart.   All these heartbroken families.  Many call me when they are ready for the next family member.

Our world is teaming with things that bring this on.  Poison in our air, food, water, homes, in everything we touch. 

Even our doctors press this with so many things. 

We have to be the one that does the research for our families, and our pets. 

We are our dog's advocate for good health. 

No one else will do this for them.  So we buy organic food for our kids, and even for our dogs. 

It is a good start, but not the whole answer. 

Dog care is full of not needed poisons we take for granted. 

Yearly inoculations are one thing that we can change.  I belong to many dog groups, for research and love. 

Lately there has been much research into this.  Vets with a conscience understand this and many now do testing to measure this. 

We do not immunize our selves every year....why do we do our pets?

Here is something I have been sharing with my puppy people for a while. 

I have found this eye opening. 


On Dog Inoculations.

Each of the below is a link to great information on this subject.

   Science of Vaccine Damage
I know some of this is repetitive but it is all good info.

  CANINE VACCINATION PROTOCOL – 2012
Just to comment on this again and a prior post from our fellow Springer friend regarding flea prevention- we all have our own belief systems, things that work for us and things that we are comfortable doing. The beauty of this site is that we all love our Springers and can learn from each other. I hate to hear of someone's companion family member passing and the question of vaccines coming into play, as well as the suspected deaths due to toxic topical treatments. I myself, choose to do none of the above. I've got three healthy, strong, active Springers ranging in age from 9,5 and 6. I feed raw, titer yearly, heart worm test every 6 months and use no products at all. I care about each and every one of my fellow discussion members and your dogs, we are a family with a common thread. I encourage you all to do your own research and take your dogs health into your own hands. We are their voice, we are their protectors; we can't be either if we're not educated in such matters. Dr Marty Goldstein and Dr Jean Dodds are two greats that paved the way for me and that I highly encourage to begin a beautiful, eye opening, life changing journey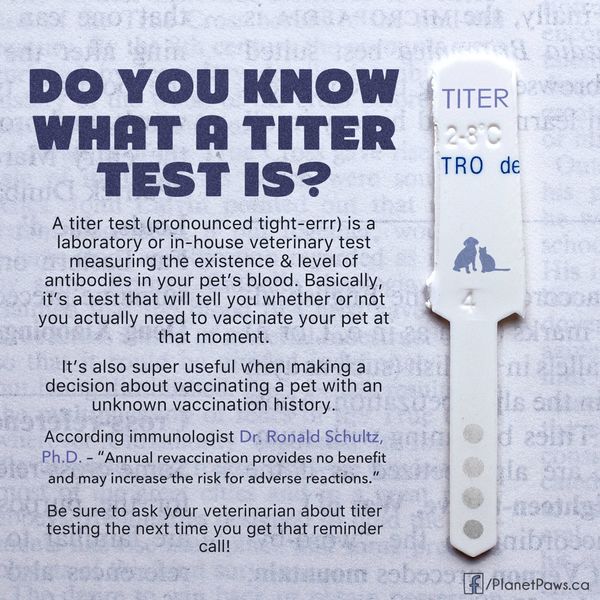 On Early Spaying and Neutering



I have had so many new pup parents ask me why I do not spay or neuter early.  I have always felt this is wrong.  I know some breeders do this as early as 7 weeks of age or as soon as they can.  New research has shown this is extremely harmful and can cause cancers, Cushings disease, and weakness all around.  The newest research also includes joints and hip displasia.  I have added those links to the bottom of the below links.  Both problems are higher in early neutered or spayed dogs.  
  Please be informed and read the below info.  Share this with your vet as well, as I did.  They did not know this. 

I have also added the PDF file on this subject (See Directly below)



Health Implications in Early Spay and Neuter in Dogs02/25/2013



 
Health Implications in Early Spay and Neuter in Dogs
02/25/2013
Recent results from research funded by the AKC Canine Health Foundation have the potential to significantly impact recommendations for spaying and neutering dogs in the United States. Most dogs in the United States are spayed or neutered, and for years the procedures have been completed prior to maturity. The study, published in the prominent, open access journal PLOS One, suggests that veterinarians should be more cautious about the age at which they spay and neuter in order to protect the overall health of dogs.
A team of researchers led by Dr. Benjamin L. Hart at the University of California, Davis has completed  the most detailed study performed to date that evaluates incidence of cancer diagnoses and joint problems in one breed -- Golden Retrievers -- by neuter status: early (before 12 months old), late (12 months or older), and intact. Consistent with previous studies on the topic, the results showed increased likelihood of hemangiosarcoma, lymphoma, mast cell tumors, and canine cruciate ligament (CCL) rupture in neutered dogs. 
The most profound observations were in hip dysplasia in male dogs when comparing early and late-neutering. The risk of development of hip dysplasia doubles, and disease occurs at a younger age in the early-neuter group compared to both the intact and late-neuter group. No occurrence of CCL disease was observed in intact male or intact female dogs, or in late-neutered females. In early-neutered dogs, the incidence of CCL was 5.1 percent in males and 7.7 percent in females, suggesting that neutering prior to sexual maturity significantly increases a dog's risk of developing CCL disease. With respect to cancer, cases of lymphoma were 3-fold greater in the early-neutered males. Interestingly, incidence of mast cell tumors (male and female dogs) and hemangiosarcoma (female dogs only) were highest in the late-neuter group.
"Dr. Hart's landmark study is the first to provide evidence for when to spay or neuter dogs. For years the veterinary community has been aware that early-spay and neuter may impact orthopedic health in dogs. Through a very detailed analysis and inclusion of body condition score as a risk factor, Dr. Hart was able to show that timing of spay and neuter does indeed have health implications," said Dr. Shila Nordone, Chief Scientific Officer for the AKC Canine Health Foundation. 
"CCL disease is painful, debilitating, and costs dog owners $1 billion annually to treat. The AKC Canine Health Foundation is committed to funding research, like Dr. Hart's study, that can lead to evidence-based health recommendations. Armed with prudent guidelines for when to spay and neuter dogs we will have a significant impact on the quality of life for dogs," continued Dr. Nordone.
Importantly, the task at hand is now to determine if the observations in this study are indeed true across all breeds and mixed breeds of dogs. Dr. Hart is interested in continuing his work by studying Labrador Retrievers, German Shepherd Dogs, and Dachshunds. Additionally, gaps in knowledge continue to exist concerning the complex relationship between sex hormones and cancer.
Last summer the AKC Canine Health Foundation released a podcast interview with Dr. Hart on his early-spay and neuter research as part of a series dedicated to the health of the canine athlete. To listen to the podcast visit www.akcchf.org/canineathlete
The publication "Neutering Dogs: Effects on Joint Disorders and Cancers in Golden Retrievers" is available online through the open access journal PLOS One.  The work was funded by the AKC Canine Health Foundation with sponsorship from the Golden Retriever Foundation, Schooley's Mountain Kennel Club, the Siberian Husky Club of America, and the Vizsla Club of America Welfare Foundation.
2021 research:  Further Health Implications on early spaying or neutering of dogs
2021 Researcn: Associated Joint Disorders and Cancers in Early Neutered Canines.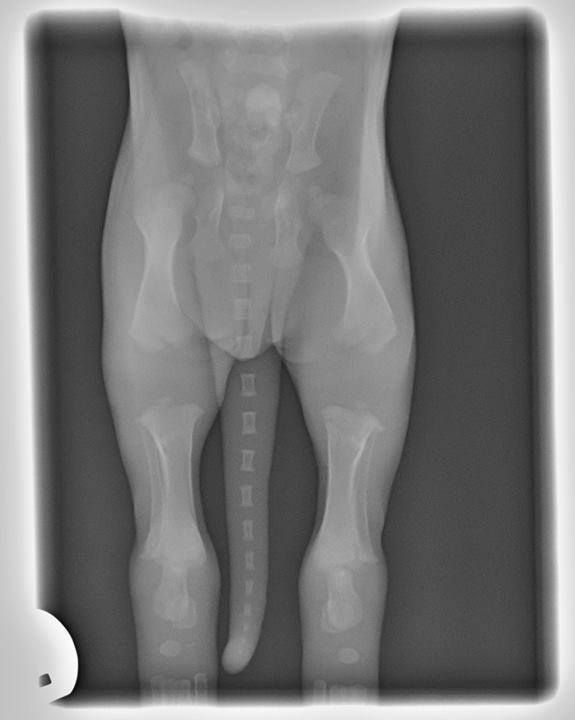 I often say to New pup owners to minimize stair climbing.  This is the reason why:

Please see the x-ray above.   This shows what is happening in young pups.

You can see how far apart the bones seem. 

What does not show is the soft cartilage-like growth plates pups have. 

These growth plates are very soft for the first 6 months, while rapid growth is taking place.

What happens is during the first few months the whole skeleton is joined by these growth plates and the wear and tear of a pup, on this soft tissue,

influences the way these bones are when they do harden, as the dog finishes this rapid growth time. 

So falls, from a height, that cause a limp, or daily up and down stairs use, can scar these soft tissues, to the point they can lead to disability in the later years. 

This is why I tell small children of new pups to sit on the floor to hold the puppies.   And caution them to do this when they get home too.

A little child holding a pup cannot always control an active pup that wants to leap down from their arms or the couch.  This can cause harm. 

Pups don't know they can get hurt yet.  And they should not, if they have been gently raised.  Just like kids...they too think they are immortal.

Just like infants, puppies break and get hurt...be aware of what is important to make the happiest and healthiest dogs.

There is no price for that.